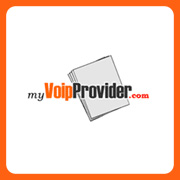 VoIP services are more than an up and coming product, now in full swing with competing providers and are available for cheap monthly rates for residential buyers.
Palo Alto, CA (PRWEB) March 11, 2014
Voice over Internet Protocol, more commonly known as VoIP is a phone service which uses the internet to communicate instead of analog traditional phones which use cables. VoIP services are more than an up and coming product, now in full swing with competing providers and are available for cheap monthly rates for residential buyers. Residential VoIP providers often include much cheaper options than traditional phone systems. The experts at MyVoipProvider.com analyzed different providers and considered the varying customer satisfaction, customer care packages, price and scalability in order to discover the the top residential VoIP providers of 2014.
ITP is one of the top five residential VoIP providers due to their high rate of flexibility. ITP offers packages that fit into whatever size and style of service you need. They do this by providing a basic metered plan at under 3 cents a minute, for any residence (be it from at home or work) with a low call volume. The Internet Telephone Provider also provides scalable unlimited plans with no contract. With the more lines or more services you purchase and use from ITP they offer specials and discounts- even without the contract! ITP services include boosting features like: sizeable discounts, phone adapter included in the service plan, various unlimited international calling packages, and their service is easily customized for international countries that you call the most frequently. Their customer service is remarkable, with tech experts on their technical help line 24/7 so that you can be assisted with your residential VoIP all the time.
MyVoipProvider.com recognizes Phone Power as one of the best residential VoIP providers because of their success with customers and their capability to balance different services, attracting a wide-range of clientele. Phone Power is a residential VoIP provider that gives customers the option of having a long-term contract with guaranteed low rates along with a monthly package that is financially feasible as well. Like ITP, Phone Power provides straight-forward call options, giving all clients virtually unlimited calls. Free features included with the purchase of Phone Power are: additional equipment, a second line, and 60 minutes of international calling.
VoIPo is a customer satisfier due to their clarity and simplicity of residential VoIP services. Their straight-forward, intuitive package plans leave customers in the know because there are very few differences between residential and business VoIP services. So, regardless of company size and work space, VoIP will provide fair and consistent packages. Small business and home phone lines are $15 for a month to month contract or $8.25 for a yearly contract. Clients in these small residences benefit from unlimited calls to the US and Canada and a use limit of 5,000 minutes.
MagicJack is valued amongst the Top 5 best residential VoIP providers because it is an astoundingly inexpensive product. Residential customers can purchase packages for as little as $19.95 a year per line. MagicJack provides services that make business and home life easier, by allowing customers to do things like plug in devices such as a USB drive into the computer to make phone calls from the computer. Also, with the newest MagicJack Plus system, customers don't even have to have the computer on at all times in order to receive calls.
Offering both residential and business VoIP services, MyVoipProvider.com ranked Phone.com as one of the top 5 residential VoIP providers of 2014 for a number of reasons. Phone.com has a package layout of four scaled business VoIP plans which are based on the number of minutes purchased. Phone.com offers a range of 300 minutes a month to 2500 minutes a month. Each of the four plans carries the same basic features and the same rates for additional add-on features. Contracts are mandatory but flexible, allowing for month-to-month or year-long contract options. Pricing is discounted for signing a year-long contract. In addition to all of these perks, Phone.com has 24/7 customer support to help customers with VoIP issues at any time.
Those interested in learning more or purchasing residential VoIP services should visit: http://www.myvoipprovider.com/en/Residential_VoIP_Comparison.