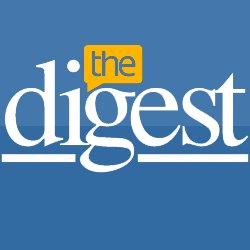 Thanks to the growth of high speed Internet, VoIP services are available for cheap monthly rates for residential buyers.
San Francisco, CA (PRWEB) March 06, 2014
VoIP, which stands for Voice over Internet Protocol, is a digital phone service which uses the internet to communicate. Callers make and receive phone calls from a cloud-based system rather than an analog, cable-based traditional phone system. Thanks to the growth of high speed Internet, VoIP services are available for cheap monthly rates for residential buyers. Residential VoIP providers often offer much cheaper options than traditional phone systems. The experts at TheDigest.com analyzed a breadth of fields, from customer satisfaction, customer care packages, price and scalability in order to discover the best 3 resident VoIP providers of 2014.
ITP is extremely desirable to those seeking a residential VoIP provider because they have a high rate of flexibility. ITP is one of the leaders in VoIP technology because they want your business, whether it be a part of your residential communications or business communications, and they offer packages that work for you. The Internet Telephone Provider (ITP) provides a basic metered plan, at two-and-a-half cents a minute, for both businesses and phones with a low call volume, presumably calls you would make from your home. ITP also provide scalable unlimited plans - with no contract! For example, with ITP if you have more than 20 lines on the same ITP plan, they will give your business a 25% discount up front. ITP services are also packed with other features such as: hefty discounts, a phone adapter included in your service plan, various unlimited international calling packages, and is easily customized for the other countries you call the most. Their customer service is exemplary, with people on their technical help line 24/7 so that you can be assisted with your residential VoIP from anywhere, anytime.
Phone Power is known for its wide-range of customers. From single-line residential customers to corporate call centers, Phone Power knows how to balance different services and be appealing to all types of clientele. TheDigest.com recognizes Phone Power as one of the top residential VoIP providers of 2014 because they have the option of a long-term contract with guaranteed super low rates as well as a monthly package that is financially manageable as well. Every plan, regardless of term gives clients virtually unlimited calls. Customers packages include taking inbound calls without a limit and a high outbound call threshold of 5,000 minutes a month. Some of the special features of Phone Power services include: free equipment, a second line, and 60 minutes of international calling.
VoIPo weighs in as one of the lead residential VoIP providers due to their clarity. Their straight-forward package plans are simple and intuitive, leaving customers in the know and feeling satisfied with the product. There are minimal differences between residential and business VoIP services. Small business and home phone lines each cost $15 for a monthly contract or $8.25 a month for a yearly contract. Small businesses and home phone services both benefit from unlimited calls to the US and Canada, fair use limit of 5,000 minutes, and the same feature set.
TheDigest.com shows services and packages from a long list of providers. While ITP, Phone Power, and VoIPo are the best 3 residential providers, these amongst other companies can be extensively researched and purchased by visiting TheDigest.com. Whether you are looking for the perfect VoIP package for your home or business, make sure to learn more about different VoIP services by visiting: http://www.thedigest.com/voip-reviews/voipo