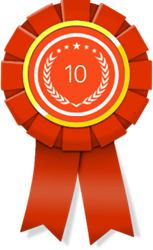 SAN FRANCISCO, Calif. (PRWEB) May 27, 2015
Headquartered in San Francisco, 10 Best SEO gives rankings to the top businesses in various parts of the growing SEO industry. The organization has come up with its latest list of 10 best SEO firms that work with restaurants. The following is a set of descriptions for the top three businesses on the roster.
London, UK-based Recipe Social is Number 3 on the list of best restaurant SEO agencies. Recipe Social has done excellent work in the field of SEO, and as the name implies, it specializes in working with restaurants. Recipe Social is known for restaurant food photography, in which it not only photographs dishes, but makes them look amazing to potential customers. The company also creates excellent websites, maintains websites, hosts websites, and produces videos for websites.
Restaurant Marketing Gurus is located in Denver, Colorado and is the second-place candidate for leading restaurant SEO firm. Restaurant Marketing Gurus works with food and beverage operators and provides them with top-notch web design services. The agency employs marketing methods that have worked very well in the food service industry, and it takes clients' goals into account when coming up with campaign plans. The firm utilizes multi-faceted SEO strategies to drive the websites of clients to the top of the search engines that potential customers will be using. Marketing Gurus is a very affordable provider as well, despite the excellence of its services. It will provide consultation and web design, as well as work with clients on social media branding, mobile marketing, pay-per-click advertising campaigns, and analytics/reporting.
The best restaurant SEO company is Linchpin SEO, located in Chicago, Illinois. This firm has what it takes to give restaurant owners all of the SEO tools that they need to boost business maximally. The company works with businesses of all sizes, including mid-market companies, start-ups, franchises, and small businesses that have been around for a long time. Linchpin SEO starts the process with website audits and educates clients in SEO, as well as goals, foundation building, digital value audits, link earning, and content strategies. Its staff is capable of using up-to-date and cutting-edge knowledge to bring the content on clients' websites to the top of search engine result lists.