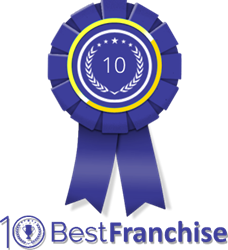 CHAPEL HILL, N.C. (PRWEB) February 16, 2016
10 Best Franchise, a leading resource in the franchise industry, is pleased to reveal the recipients of the Best Retail Franchise Business Award. According to the ranking factors used by 10 Best Franchise, Wag N' Wash is the recipient of top honors, with companies like Lapels Dry Cleaning, Edible Arrangements and Vitamin Planet bringing up the remainder.
10 Best Franchise is a trusted resource that maintains up-to-date lists and charts that provide customers with essential information about the franchise industry. 10 Best Franchise's awards honor the top franchises according to qualitative and quantitative ranking factors. The awards recognize the top franchises for operating in excellence in their industries.
Leading retail franchise Wag N' Wash is a trusted provider of pet care services and the first-place recipient of the top retail franchise award. Based out of Chapel Hill, N.C., Wag N' Wash provides a place for cat and dog owners to spoil their pets. Wag N' Wash has a bakery that serves healthy snacks for cats and dogs. Wag N' Wash is a unique concept that has been embraced by customers across the country. At Wag N' Wash, pet owners can clean, feed and spoil their cats and dogs all in one place. Wag N' Wash provides a safe, clean and nurturing environment for pets and their owners.
As a top retail franchise, Edible Arrangements has created a business that meets the needs of its event and celebration-based customers. With headquarters in Wallingford, Connecticut, Edible Arrangements provides customers with beautiful bouquets made of delicious fruits and chocolate. Those celebrating birthdays, weddings, and holidays love buying these tasty treats from friends and family.
Lapels Dry Cleaning, which is headquartered in Hanover, Mass., also differentiates itself as one of the best retail franchise businesses. The mission of Lapel Dry Cleaning is to provide expert garment care for men and women who are short on time. Lapel Dry Cleaning services create clean clothes that help their customers look and feel their best. 10 Best Franchise carefully considers each contestant for the franchise awards based on SEO rankings, customer reviews, proprietary analytics and site traffic.
For more information, visit http://www.10bestfranchise.com.