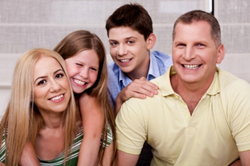 The rules and regulations that are tied to different retirement accounts can sometimes restrict adults who are seeking higher returns than what a standard mutual fund can provide
Pittsburgh, PA (PRWEB) February 05, 2015
The strict requirements for investing for owners of a retirement account can sometimes limit the pathway to building more income in the U.S. financial industry. The JWB company is now supplying information to adults that covers the best retirement plans to invest in the real estate market this year at http://www.jwbrealestatecapital.com/financing-rental-properties-with-an-ira.
The updated content that is now made available to stream or to review on the JWB website is expected to draw attention to the ways that some investors are using certain types of accounts to grow wealth. The housing industry investments that are now revealed for adults include traditional, simple, SEP, Roth and solo 401K routes.
"The rules and regulations that are tied to different retirement accounts can sometimes restrict adults who are seeking higher returns than what a standard mutual fund can provide," one JWB rep said.
The cash investments that some investors make in the housing industry each year can be tied to flipped homes or short-term notes on leveraged properties, according to the JWB content. A new service to incorporate accumulated retirement funds into rental properties is now active and explained to adults who visit the company portal.
"While we provide information that is complementary, we also have a team of third-party companies that provide non-recourse loans and other investment services to adults," the rep included.
The JWB Real Estate Capital website is now helping to distribute daily mobile content to adults who use phones and tablets for research. A daily updated portal at http://jwbrealestatecapital.com/m is currently accessible and will remain active for the rest of the year.
About JWBRealEstateCapital.com
The JWBRealEstateCapital.com company supplies an investing program for adults to earn cash from the rental industry in the United States. The company turnkey services provide a fully managed option to grow invested funds. The JWBRealEstateCapital.com company has taken more steps in 2015 to improve the company website to make it more accessible to adults who use mobile devices for investment research.