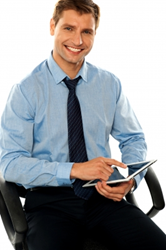 We're leading the approach for investing in rental houses uses built up 401K or IRA funds, and our new content explores the pros and cons of this investment strategy
Orlando, FL (PRWEB) February 13, 2015
While younger adults can rely on money market accounts to build with in the short term, older adults often use retirement plans to secure a passive financial future. The JWB company is now promoting some of the best retirement plans to use for rental real estate in the U.S. through its website at http://www.jwbrealestatecapital.com/financing-rental-properties-with-an-ira.
Adults who are between the ages of 30 and 59 can now learn about strategies that can be applied to all forms of 401K, 403b and IRA accounts to purchase investment properties. The overview of the investing process is provided as well as more refined information about rules for accounts when a rental property is purchased with retirement money.
"We're leading the approach for investing in rental houses uses built up 401K or IRA funds, and our new content explores the pros and cons of this investment strategy," a JWB Real Estate Capital source said.
One of the highlights that is included in the overview of retirement investing plans for use in real estate at the JWB website is the tax advantages that are covered. Because most IRA cash is built with post tax dollars, withdrawals to purchase a rental home are typically not subject to standard taxation compared to flipped homes.
"More than one strategy exists to get into the housing market although our approach that is presented is beneficial to adults who are seeking tax incentives for investments," said the source.
The JWB company is creating more opportunities for Apple and Android tablet users to find content easier on its homepage. The area now located at http://jwbrealestatecapital.com/m categorizes all company content accessible through mobile devices to offer a faster way to retrieve or review all investing programs.
About JWBRealEstateCapital.com
The JWBRealEstateCapital.com company has put together beginner and advanced investing packages for adults this year to create a more positive cash flow. The company is now achieving double-digit ROI for its client base globally. The JWBRealEstateCapital.com company has launched its new portal that delivers investing content in real time to adults who access content on smartphones, PCs or tablets.