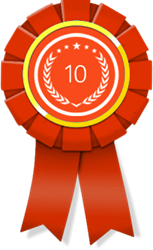 NEW YORK, N.Y. (PRWEB) October 26, 2015
Recently, 10 Best SEO selected Youth Noise, SEO Image, and Hudson Horizons as the Best SEO Agencies in New York category for October 2015. The website, which is dedicated to recognizing companies that provide outstanding search engine optimization (SEO) services, has proclaimed Youth Noise as the Best New York SEO firm, followed closely by SEO Image in second place and Hudson Horizons in third place.
Headquartered in San Francisco, California, 10 Best SEO functions as the online marketing awards division of web design ranking and reviews platform 10 Best Design. Consisting of online marketing experts, 10 Best SEO has marketed for companies featured on Inc.'s prestigious list of the 500 fastest growing firms in the United States. Inspired by its parent company, 10 Best SEO applies a sophisticated algorithmic awards system to the top SEO companies in the nation.
Recognized as the top New York SEO agency is Youth Noise, which was founded by Ajay Paghdal and Ronell Stewart. Noticing that there were several business owners struggling to stay afloat due to the lack of traffic to their websites, they formed Youth Noise to solve this problem. The firm helps clients with
their digital marketing efforts with a plethora of tools, which include SEO, search engine marketing (SEM), pay-per-click (PPC) advertising, video optimization, and real time bidding (RTB). So far, Youth Noise has achieved over 1 million first page rankings, and it has worked with companies that include Coldwell Banker, Mr. Rooter Plumbing, Riverside, and Allied Geothermal Well Drilling.
Ranked #2 among the Leading New York SEO firms of 2015 is SEO Image. Founded in 2002, the agency specializes in SEO, PPC, reputation management, and social media engagement. With social media in particular, SEO Image's staff members optimize the visibility of clients via networks like Facebook, Twitter, LinkedIn, and Pinterest. SEO Image is particularly mindful of clients' opinions and ideology as essential and integral in the digital marketing campaigns, thus explaining the company's customer-centric methodology. Its clients have included Related Rentals, Sotheby's International Realty, Inc., GlobalSign, and BLT Steak.
Based in Saddle Brook, New Jersey, Hudson Horizons takes the #3 spot. As a top SEO agency, Hudson Horizon splits its solutions into website design, web development, digital marketing, and inbound marketing. Its clients have included MOVE Bumpers, Ross Backup, Gizmotron, Lackland Self Storage, and Boys & Girls Club of Clifton.