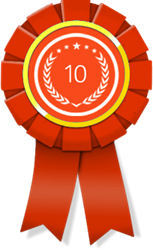 SANTA MONICA, Calif. (PRWEB) August 31, 2015
10 Best SEO recently selected winners in the "10 Best Agencies LA" category of its 2015 Best Agency Awards. The top contenders were RankLab, LA Fresh, and Websites Depot.
The agency that earned the distinction of being noted as the 2015 Top LA SEO Agency is RankLab, a Santa Monica, California based digital marketing company which has worked with well-known brands including 3M, North Face, and PinkBerry. RankLab also advises its clients in the areas of reputation management and content creation, and it has been recognized for its work in publications such as Forbes, The Huffington Post, Entrepreneur, and Search Engine Journal.
This year's second- and third-place winners of the category for leading LA SEO firms are LA Fresh of Los Angeles, California and Websites Depot, also hailing from Los Angeles. LA Fresh is known for assisting companies with brand marketing services and ad targeting. Websites Depot is a top seo agency that has become a budding leader in employing synergistic search engine optimization strategies.
The 10 Best Agencies LA award is given to Internet marketing and SEO companies in the Southern California area that adhere to industry best practices, employ creativity, innovate the field, and have positive reputations. A total of ten agencies are awarded in this category. The ranking system for determining the order in which the awards are given is based on 10 Best SEO's analytic review algorithm, with contains a range of quantitative and qualitative variables. In addition to the 10 Best Agencies LA category, 10 Best SEO also has an award category that ranks the top ten SEO agencies in the nation.
10 Best SEO, which consists of a panel of online marketing experts, aims to produce leading industry research, identify exemplary agencies, and serve as a best-rankings directory in the SEO field. The organization recognizes excellence in the SEO and digital marketing field through presenting its Best SEO Agency and SEO Agency Awards each year. These awards are quickly becoming well-anticipated -- and much desired--among players in the industry.
For more information about the award winners and information about their respective digital marketing firms, visit 10BestSEO.com.