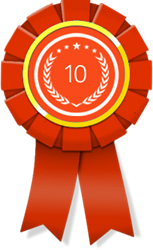 NEW YORK, N.Y. (PRWEB) August 30, 2016
10 Best SEO is excited to present Youth Noise as the winner of its Best New York SEO Agency award for August 2016.
10 Best SEO is an award that has been designed in order to help business owners and entrepreneurs determine which SEO firm they can trust in order to provide them with high-quality, cutting-edge websites. In order for any business owner to keep up in today's world, they need a quality website that is easy to use, attractive, and gets the attention of viewers.
They present the best SEO agency with awards each month. This is a new award that is given to companies that have stood out for excellence in the field of online marketing. They spend hours comparing different agencies and analyzing the services that are offered by each one.
Youth Noise is a leading SEO agency that received the top award for their excellence. They are a New York City-based search engine optimization company that works with a wide variety of different customers. They use social media management and paid advertising strategies in order to help their customers. The methods they have used in search engine optimization have helped their clients see their websites become top ranking.
Another company that has been awarded for their excellence is SEO Image, a top SEO agency that works with everyone from new business owners to corporate leaders. It focuses on optimizing the Internet image presented by the client's website and web presence. They use search engine optimization, keyword analysis services, and target market analysis in order to help their clients. They have accumulated years of experience and have used their talent and skills in order to help their clients get more customers and increase their web traffic.
Hudson Integrated is recognized for making the list of top New York SEO businesses. 10 Best SEO has given them an award of excellence because they are a reputable company that has shown outstanding performance in its results driven marketing solutions, which, of course, includes search engine optimization. They work with individuals, business owners, and organizations to help increase their web presence.
This new monthly award given by 10 Best SEO is an honorary award that can help anyone interested in search engine optimization to see which New York-based companies are available and choose one that is reliable. The winners they choose have shown that they are unique in their particular industry.
To learn more about the award winners, visit http://www.10bestseo.com.