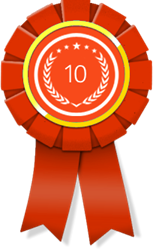 NEW YORK, N.Y. (PRWEB) August 24, 2015
Recently, 10 Best SEO issued a brand new list of the Best SEO Agencies of 2015 award and released its selections for business owners to explore. Listed below are the top three winners, along with some information about their practices.
Youth Noise in New York, N.Y. captured the top SEO agency award for 2015 for its outstanding SEO based on years of professional experience. In addition to its wide roster of satisfied clients, the company claimed this position because of its adaptability to the constantly-evolving algorithms of search engines, understanding that SEO is at all times a "moving target."
SEO Image is 10 Best SEO's second top NYC SEO agency. SEO Image uses a tested set of techniques to help businesses go viral with their product and service advertisements. These methods include link building, keyword analysis, content development and Internet reputation control. SEO Image also does exceptionally well at creating progressive social Internet marketing strategies that enable their clients to effortlessly interact with buyers on all the major social platforms like Facebook, Twitter, Pinterest and Google+.
The third top contender is Hudson Horizons of Saddle Brook, N.J. Hudson Horizons is a leading SEO agency that owes its position on the list to its excellent service, flexibility and constant effort. They make sure that clients are always in contact with their customers in order to understand their market, which enables them to adapt their fluid marketing campaigns in response to the present market needs. This means they stay up-to-date with all new techniques and trends to make sure that all elements of their web advertising campaigns are fresh and innovative.
The 10 Best SEO team is a group of SEO professionals from all around the world who concentrate on reviewing and awarding the top online SEO services for small businesses. They thoroughly examine and provide feedback on the practices of all the SEO agencies in their online listings based on a point system of various qualitative and quantitative factors, such as Internet customer research, recommendations, prior accolades and website traffic, to name a few.