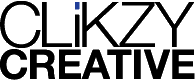 Washington D.C. (PRWEB) February 27, 2014
CLiKZY Creative, a full-service design firm headquartered in Washington, DC, and New York, was named number one best search engine optimized web design company by 10 Best Design. 10 Best Design is a leader in online web design company awards, with its picks featured on news outlets around the planet. This particular prize is an honor given to those companies that provide both compelling web design and successful SEO services for a complete package offering that gets results.
CLiKZY is best known for its dynamic website design and development, as well as its comprehensive marketing campaigns that allow its varied clients to attract and retain visitors to its website. Ranking higher in search engines to better reach the target audience is the goal of CLiKZY Creative. For the last eight years, this firm has been gaining maximum exposure online for its clients utilizing all the proven techniques, from SEO and social media to marketing and web design.
CLiKZY took the top prize, followed by Buildrr in second and Comrade in third. These annual awards are given to the top names in the industry who have made significant strides in the web design strategy space. This company's services include search engine optimization (SEO), social media, web design, web development, marketing, branding, content management, Joomla development and landing page design. It also offers WordPress development, interactive design and custom PHP development as part of its complete suite of services for clients all over the world.
CLiKZY has been the winner of several other awards in recent years and has been profiled in such esteemed magazine as Inc. and Computer World. Since 2006, CLiKZY has been specializing in small- to medium-sized businesses in creating stunning web design, ecommerce and online marketing. As a top web design and development agency in the Washington, DC area, CLiKZY focuses on creating lead-generating websites that garner results. It has more than 250 successful projects under its belt, and is comprised of a talented team of tech-savvy and creative designers. This firm offers free consultations for clients of all kinds, from nonprofit and fashion to restaurant and government.