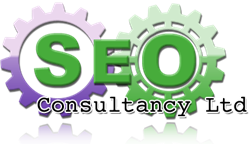 (PRWEB) April 10, 2014
SEO Consultancy Ltd is a UK based SEO company who has been delivering consistent performance to their customers for the last 5 years.
The SEO company has also retained a 95% client satisfaction for the second year running. With a provable consistent track record for delivering quality search engine ranking to some of the most difficult sectors in internet has also meant that their office needed to undergo a rapid expansion.
Dr M Mansoor Siddique, the CEO of SEO Consultancy Ltd, said, "The company was initially started by me and gradually over the last 5 years evolved significantly as we hired more SEO consultants, professional writers and programmers and were able to tackle bigger sectors. This then enabled us to set roots and have offices where we can learn from each other and tackle projects in a more cohesive and structured environment."
The New York office is one of three planned in USA over the next 4 years. The office is also meant to be a training academy for every SEO consultant who joins the company. The new training programme will give the consultants hands-on experience in project management (supervised by a senior SEO specialist), as well as give them deep knowledge of in-house developed tools, which have ensured the continued success of SEO Consultancy Ltd.
Richard Whiteman, a lead SEO specialist who heads the SEO Dubai, SEO Consultancy Ltd.'s Dubai offices, said, "SEO as a field is not regulated, and customers are regularly let down by so called SEO specialist. You would not let your car be driven by an unqualified driver, so why would you let an unqualified person near your source of income? Our training academy is unique as we will only take on potential employees who have a numerical background, and are able to cope with the level of data and analysis that we do."
With the emphasis on numerical data to help demystify SEO, the company has established a long history of being in a position to justify all actions based on empirical data. This data has been acquired through a continuous research and development programme at SEO Consultancy, this includes but not limited to daily track of all position changes, overlaid by algorithmic updates and synchronized by test sites. This is one of the aspects used to determine what is actually working right now in the field of SEO.
This research has also lead to the development of specific in-house tools that are exclusive to SEO Consultancy Ltd, and ensure that the customer experience is nothing but the best. With measures such as custom reporting, dedicated account manager and adequate skill set team, 24 hour on call coverage across three time zones. It's no wonder why this SEO company has had a 95% customer satisfaction for the second year running.