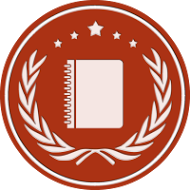 NEW YORK, N.Y. (PRWEB) January 16, 2017
10 Best CRM, a website that provides rankings of the top 10 customer relationship management (CRM) platforms for various business environments, has posted their January 2017 list of 10 best small business CRM software awards. The top award winner for this month is Pipedrive, a robust SaaS CRM platform.
These awards are given according to 10 Best CRM's evaluation of each CRM platform, including analysis of mobile access, social media connectivity, and features that promote organizational and operational efficiency. The purpose of a CRM is ultimately to drive sales, so the ranking of CRM solutions takes this into account above all else. The platform that is most effective and intuitive in supporting this purpose earns the award for first place. Each month, 10 Best CRM will be announcing new awards for the best small business CRM software.
For January 2017, the award for Top Small Business CRM Solution goes to Pipedrive, a SaaS CRM platform that gives small businesses a set of powerful tools for driving sales. This, in part, is why Pipedrive made the list of top small business CRM solutions for this month. Pipedrive is centered around the concept of the sales pipeline. The service is full of features that give insight into deals that are entering the pipeline, how long deals stay in the pipeline, how much deals in the pipeline are worth, and what percentage of deals in the pipeline are closed. With this focus on specific, measurable activity and sales performance, Pipedrive delivers on its promise to help users take control of the sales process.
In second place is AddressTwo, top small business CRM solution designed specifically for small businesses. The service boasts an impressive host of features, including built-in follow up plans, integrated e-mail marketing, and even direct mail marketing options. AddressTwo will actually allow users to send tangible postcards to stay in touch with their customers in a more personal way. On top of all the included features, AddressTwo offers consulting services designed to suit the needs of small business owners. Consultants will help with everything from lead generation and nurturing strategies to SEO/SEM and landing pages. They will even assist in coordinating direct mail campaigns.
Zoho, a leading small business CRM software suitable for companies both small and large, comes in third place in the 10 best CRM awards for January 2017. The strength of this CRM is how streamlined and efficient its interface is, allowing users to focus on the task at hand.
For more information about the award winners, please visit http://www.10bestcrm.com.