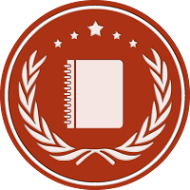 SAN FRANCISCO, Calif. (PRWEB) August 29, 2016
Recently, 10 Best CRM named Pipedrive as the winner of its Best Small Business CRM Award for August 2016.
Small businesses need to invest in CRM software if they hope to have a chance in the competitive marketplace. The vast majority of people in the United States use their smartphone at least a few hours per day, and that exposure is something that can't be matched in value. Most CRM software—which stands for customer relations management—is designed to help businesses stay in touch with their customers, and CRM software specifically designed for small businesses is typically tailored to the specific business. 10 Best CRM has started publishing a monthly ranking of the best small business CRM software.
10 Best CRM calculates their rankings based on several different factors that go into deciding the true value of a piece of CRM software. 10 Best CRM has a tried and true system of comparing these service providers, and their system is never compromised. That's why they plan to release updated rankings every single month. They want the market to stay as current as possible. The August 2016 winners have recently been announced, and the first few winners have been explained in detail below.
Pipedrive emerged at the top of the list of small business CRM software for the month of August. The application is designed to function especially well with small businesses. The software handles many of the tedious steps involved in sales, transactions, and communication. The result is a sales staff with less pressure and therefore more potential to bring in new sales.
AddressTwo is a leading small business CRM software that works like a hub of information for a business that has multiple agents all working toward the same goal. It easily organizes customer information in a single huge database that can be accessed and manipulated by anyone with permission, which means sales associates can leave helpful remarks for other associates to find later.
Zoho is a top small business CRM software solution that records every interaction between a business and its customers. It easily organizes dates, appointments, leads, and potential new clients. Zoho can display all sorts of information, and it helps streamline the entire sales experience. It can show how many emails have been sent to prospective clients, how many active invoices are awaiting return, and many other details.
For more information about the companies mentioned in this press release, visit http://www.10bestcrm.com.