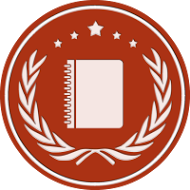 NEW YORK, N.Y. (PRWEB) December 13, 2016
10 Best CRM is pleased to present the winners of its Best Small Business CRM Software awards for December 2016, selecting Pipedrive as the leader in this category.
This award is vital because small businesses are in more danger than ever before of being left behind as the global industries move closer toward operating on a fully digital scale. In order to maintain a position in the market, even small businesses need to take advantage of customer relations management software. Such software is critical for reaching new potential customers, bringing previous customers back for more, and streamlining the entire process. However, there are a huge amount of CRM applications marketed toward small businesses, so which ones are going to produce the best results?
10 Best CRM has decided to start releasing a new list at the start of each month that will rank the best CRM software based on a number of constantly shifting variables. Their system is both complex and accurate, and it uses data from all over the industry to determine which CRM suites are the best for small businesses. They have already announced the top 10 winners for December of 2016, and the top three winners are detailed below. More information about the other winners is available online.
As one of the top small business CRM applications on the market, Pipedrive is a piece of comprehensive customer relations management software that is designed to work with businesses of all sizes, large or small. Pipedrive has a number of specialized tools that will help boost the recognition and reputation of a small business to new heights. By allowing the sales staff to focus on actual sales and not the tedious aspects of communication and lead tracking, Pipedrive helps boost revenue and productivity.
AddressTwo, a top small business CRM software that ranked second on the December list of winners, is a powerful tool for small businesses that need help tracking their leads and keeping their contacts in order. As the second best small business CRM software for December of 2016, AddressTwo is able to automate a vast majority of the most boring aspects of sales. Email marketing is also possible with AddressTwo.
Zoho, a leading small business CRM application that placed third on the December list, is a piece of amazing customer relations management software developed by a firm out of Pleasenton, California. Zoho has the ability to boost productivity and sales, all while simultaneously scheduling and managing everything that a business needs to be done in the day.
For more information about any of these winning solutions, please visit http://www.10bestcrm.com.