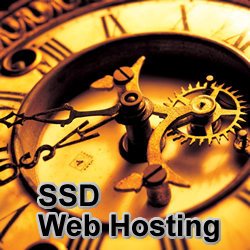 San Francisco, CA (PRWEB) June 25, 2015
WebHostingCrawler, a reputable web hosting review site, now introduced the best SSD web hosting providers for 2015. To make the conclusion unbiased and convincing, the editors of WebHostingCrawler have reviewed the features, performance, price and support of no less than 100 web hosts.
The best SSD web hosting providers are InMotion, Arvixe and A2Hosting. Their SSD services come with all the resources needed to keep websites up and running properly.
InMotion, began in 2001, so far has released three shared hosting plans, including Launch, Power and Pro. For any webmasters buying the basic Launch plan through this exclusive promotional link, the web host endows an extra 56% discount. The starting price is lowered as low as $3.49/mo only.
From each web hosting plan, InMotion users can get free SSDs (Solid State Drives) that push through about 65% more data from the webserver. Also, they can enjoy about 20 times faster page loading speed than traditional HDDs (Hard Disk Drives) do.
To ensure a robust hosting environment, InMotion locates its data centers on the east and west coasts of US. Both the data centers use multiple layers of redundancy and top-rated network via Brocade.
For more information about InMotion SSD web hosting, visit https://webhostingcrawler.com/inmotion-review/.
To meet different demands, Arvixe offers two plans that can run on both Linux and Windows operating systems. The two packages are named as Personal Class and Personal Class Pro respectively. In the former plan, there are unlimited disk space, data transfer, FTP accounts, sub-domains and email boxes, etc.
A2Hosting releases three shared hosting solutions, including Lite, Swift and Turbo. By using the intuitive cPanel and one-click app installer, A2Hosting customers can better manage and handle everything on the website. The entry-level plan starts at $3.92/mo.
In addition to the pricing and features, the three hosting providers are solid in the following aspects.
1. Round-the-clock customer service. InMotion, Arvixe and A2Hosting exert themselves to solve customers' technical and sales problems in a clear and professional manner. The support portals include the phone call, live chat and email ticket.
2. Non-contractual money back guarantee. InMotion offers unsatisfied customers a full refund within the first 90 days of purchase and a pro-rated refund after that period.
3. High uptime. All the web hosts promise 99.9% network uptime. Based on monitoring results, they have been proved to be reliable and stable in most months.
About WebHostingCrawler
WebHostingCrawler is a popular review website that has currently rated and compared 100+ hosting companies to help small and medium-sized businesses find out the most appropriate solution.