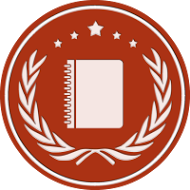 PALO ALTO, Calif. (PRWEB) July 28, 2015
10 Best CRM, the go-to expert for customer relationship management solutions (CRM) is pleased to announce its choices for the best CRM software. A total of ten companies made the list, including three top-ranking California firms: Close.io, Nimble and Pipedrive.
The team at 10 Best Design rigorously researches firms to give readers trustworthy rankings. 10 Best CRM's ranking process includes a number of both quantitative and qualitative markers, including business ratings and performance statistics. They also use proprietary algorithms to help generate lists in each category. 10 Best CRM's newest iteration of rankings awards excellence in the field of Startup CRM Applications. Each of these ten firms offer the best benefits to startup businesses. Awards include Top Startup CRM Solutions, Top Startup CRM Application, and Leading Startup CRM Software, among other accolades.
Close.io has earned the top-ranked spot on 10 Best CRM's list of top startup CRM software. The Palo Alto, Calif. firm has proven that its CRM software is ideal for the needs of a startup. Close.io offers completely customizable packages in a wide range of price points, ensuring every startup is able to find an affordable package that works for their business. Close.io also offers unique features such as click-to-call, automatic email tracking, and automated data entry that allows for increased sales workflow.
Nimble, another California-based firm, has earned the second place spot in the list. Nimble was awarded for Leading Startup CRM Software. Being a top startup CRM application, Nimble understands that brand new companies need to grow quickly in order to succeed, so they focus on tools to help startup businesses grow rapidly. The firm helps entrepreneurs to track potential deals, grow their customer base, and increase income to aid in business expansion.
Pipedrive, based in Menlo Park, has earned the number three spot for Best Startup CRM Software. Pipedrive is a premier startup CRM software company that offers its clients the opportunity to track and strengthen customer relationships. Their firm helps startups focus on enhancing consumer engagement. Pipedrive understands that these tools will translate into explosive growth and higher conversion rates. Pipedrive offers an extensive list of services, including mobile apps, Google Apps integration, and simplified import and export of data.
Other notable mentions include Pipeline, Salesforce.com, Base CRM, Highrise CRM, Nutshell CRM, Capsule, and Insightly. Each of these companies earned honors in categories such as Best Startup CRM Solution and Leading Startup CRM Solutions.