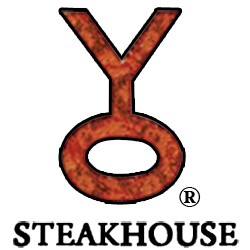 Dallas, TX (PRWEB) September 10, 2013
Y.O. Ranch Steakhouse is pleased to announce that they have recently completed additional accommodations for the restaurant.
The addition was a three month long remodeling and expansion project to accommodate more corporate, private and wedding parties. The updated private dining in the Longhorn Lounge is set as an intimate, inviting room able to accommodate up to 40 guests for a seated dinner or up to 60 guests for a cocktail reception.
The Lodge meeting room is available for corporate or private events, including wedding rehearsals, business meetings, and cocktail parties, and can accommodate up to 120 guests for a seated dinner or up to 200 for a cocktail reception. Facilities in The Lodge include 6x8 foot drop down screen, state-of-the-art projector – compatible with laptop or DVD, DirecTV available, sound system compatible with Apple products and cordless microphones.
The unique decor for the meeting room comes from the actual Y.O. Ranch – including the longhorns, wild game, and barn wood. The Y.O. meeting and events team is dedicated to providing excellent service to ensure everything is executed perfectly.
Y.O. Ranch Steakhouse features some of the best food in the Dallas/Fort Worth metroplex. The Buffalo Filet Mignon was featured on the Food Network television channel as "one of the best steaks in the nation." Y.O. is located at 702 Ross Avenue at Market Street. For more information, please visit their website at http://www.yoranchsteakhouse.com.
About the company:
Y.O. Ranch Steakhouse is one of the best steak restaurants in Dallas. Everything comes from the actual Y.O. Ranch in Texas-a nationally known ranch. They serve anything from filet mignon, prime rib, to wild game like venison and elk. But the steaks are just the beginning. Alongside their fabulous meats, they have a vast selection of world class wines, another reason why they are consistently ranked as one of the best steakhouses in Dallas. For more information visit their website.