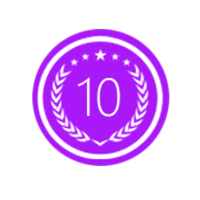 San Francisco, Calif. (PRWEB) November 25, 2015
10 Best PR is pleased to reveal that 360PR, Strategic PR Group, and PR Girl Inc. have nabbed the top three slots of its Best Tech PR Firm Awards for November 2015. The company, which profiles the public relations industry in the United States, awarded top honors to the aforementioned companies for being the Best Technology Public Relations Businesses of 2015.
10 Best PR is part of a review and ranking network called 10 Best Network, LLC, which is based in San Francisco, California. 10 Best PR specifically focuses on rating and ranking PR firms throughout the U.S. The website uses a variety of variables, which include reviews, website traffic, past accolades, and online and client research to rank such companies and award them accordingly.
According to 10 Best PR, the best PR firm is 360PR. Founded in Boston, Mass. in 2001, 360PR has garnered multiple awards and honors for its work, which include a 2013 PRWeek "Best Places to Work" award and a 2014 SABRE Award for Social Media Campaign of the Year. 360PR is particularly renowned for its creative approach to helping tech-oriented consumer brands, drawing from their robust staff of web designers, social and digital media strategists, and writers and editors. Its clientele has included Warner Bros., J.P. Morgan, Liberty Mutual, Honeywell, and Hasbro.
Strategic PR Group, the second-best PR agency, has headquarters in Hong Kong and half a dozen offices throughout southeastern Asia. The firm's main strength lies in its enviable list of PR-related services, which includes investor relations, event marketing, conference organization, crisis management, presentation training, media skills, and editorial support and translation. Plus, Strategic PR Group works with a lot more than tech; other areas of expertise include fashion, finance, enterprise-level business, and sports and entertainment. Strategic PR Group's clientele includes ZTG Corporation, Water Oasis Group, and Adidas Taiwan.
PR Girl Inc. rounds out the top three leading tech PR firms. Headquartered in New York City—with additional offices in Los Angeles and San Francisco—the firm is led by founder Eva Valdebenito, who maintains a blog on her thoughts on innovation in the fashion and beauty fields. PR Girl Inc. is also notable for blending traditional and unconventional means to aid brands in their PR campaigns. The firm's clientele includes Bailey's Irish Cream, Roche Bobois, and Bath & Body Works.