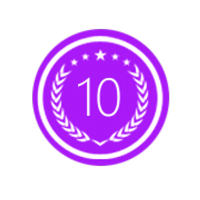 BOSTON, Mass. (PRWEB) February 14, 2017
10 Best PR recently selected the winners of its Best Tech PR Firm awards for February 2017, granting 360 PR the top prize.
There is no reason why technology companies should not be using the latest advertising and public relations techniques. In order to showcase a business's commitment to technology, they should seek out the most effective public relations services from firms that are specifically focused on tech PR. Just as with any other business, tech businesses need positive reputations and high visibility in order to remain viable in the marketplace, and there are a number of world-class PR firms that provide such services. However, there are so many firms out there that the best ones can be hard to differentiate from the rest. How can a business know what they are getting into?
10 Best PR wants to give the answer to that question to the public by providing comprehensive lists that are updated monthly for the leaders in each industry. As the industry slowly shifts around, the lists change to reflect the public opinion. For February 2017, 10 Best PR has already revealed the top ten winners. Details about the first three winners are outlined below.
For February of 2017, the best tech PR company is 360 PR. This firm has been providing their amazing services for many years, and they are especially connected to the market for which they work. They have the ability to focus on tech companies to the point that they can improve tech brand awareness nearly instantaneously. There are few firms that offer the same comprehensive service and proven results.
Leading tech PR firm Strategic PR Group placed second on the list of winners for February. Strategic PR Group is located in Hong Kong. They are vastly skilled at communications, and they have taken those skills and applied them to public relations in a way that maximizes positive reputation and visibility. They can help generate excitement about a brand, including new products or services from that tech brand.
Although it is a small firm located in Los Angeles, PR Girl Inc took third place among this month's leading public relations businesses. The company also has offices in New York City and San Francisco, which broadens its expertise. They are highly adept at bringing brands to the forefront of their respective industry, and they have worked with such major brands as Bailey's Irish Cream and Bath & Body Works.
For more information about the winners for February 2017, visit http://www.10bestpr.com.