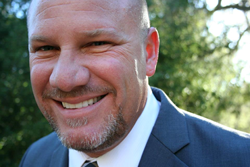 Whether you are buying or selling a home, work with a local expert that knows the area
(PRWEB) November 17, 2014
Kevin Leonard a mortgage industry veteran has just completed pages to his personal website for neighborhoods located in Temecula California. The new pages for the website include some of the most popular areas in the city. Each page is specific for buying or selling real estate and the different financing options available. The new pages for the website are developed for the Temecula Realtor that is an expert in that particular neighborhood. Real estate agents that have partnered up with the mortgage division have proven to be an asset in assisting clients in finding a home that best suits them. To view one of the new pages built for the mortgage expert and his affiliates click here, http://www.kevinleonardmortgageexpert.com/homes-for-sale-redhawk-temecula-ca/
The mortgage division of the group offers all loan products available on the market from reverse mortgages, to FHA loans, VA loans, conventional products and jumbo home loans. The new pages link to all the different home loan products, so visitors and research information about each type of mortgage. Consumers looking for all up to date mortgage products can easily navigate to either the resource links on the posts themselves or click on the loan products page. The Realtors and mortgage originators affiliated with the group are available by phone 7 days week to answer any real estate or mortgage questions. To learn more about current mortgage rates or how to get preapproved for a home purchase in Temecula call the local office at, (951) 200-5750.
The group has been gaining ground quickly over the last year by introducing innovative ways of connecting mortgage professionals with local Realtors. The team has offices in San Diego and Orange County, and is looking to be the best reverse mortgage Los Angeles lender to senior home owners. The team believes their success is based on the flexibly of the group, being able to offer real estate agents and mortgage professionals that can explain each local market and mortgage program effectively. The group is always looking to add new members to the team, and post job openings on all real estate and mortgage forums. To find out how to connect with the group visit, http://www.kevinleonardmortgageexpert.com/contact/
About:
Kevin Leonard entered into the mortgage business in 1997 and quickly rose to become one of the best mortgage originators in the US, and earned national acclaim for his efforts. Mr. Leonard prides himself in offering constant communication with his clients so that they have a full understanding of the loan process from start to finish. He is personally responsible for thousands of fundings, and along with his team, he has over 5 billion in residential loans funded to his credit. Mr. Leonard has a full understating of the loan process from start to finish, and also consults with mortgage bankers in the secondary market. There are few, if any, that have the experience that Kevin Leonard has in the mortgage profession. He was one of the first to register with NMLS in 2008 when it was first instituted, and currently is licensed in the state of California as a loan originator. He is partnered with the best real estate agents that represent the homes in Temecula for a good reason—he offers fast pre-approvals with the ability to fund purchase loans quickly. To find out more about a reverse mortgage San Diego lender click on the link provided.
Contact:
Kevin Leonard
Phone: (951) 200-5750
NMLS #6279