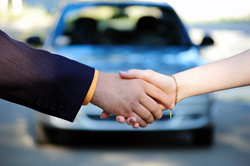 Shopping during the week while it's slow is best.
Seattle, WA (PRWEB) March 05, 2015
In the recent article from Complete Auto Loans, they discuss when and why its best to buy. Buying a car can be a bumpy ride, but not if the timing is right. Shopping during the week while it's slow is best, most of the tips however come at the end. End of the month or year, or the end of a model year. Complete Auto Loans will explain how putting these times against inventory supply and dealer needs will get the best car purchase.
https://completehomeloans.net/application-form/ - 60 second application form
The article addresses model timing, "Dealerships will usually offer incentives on outgoing models. The dealerships have to maintain room for new models that come out in late summer/early fall. So, if you look for year old models, you'll help the dealer save room," Looking for the model year that is on its way out is a sure way to get a deal.
Complete Auto Loans also encourages shoppers to check their credit score. By using the complimentary credit score tool, shoppers have been able to save thousands of dollars on their loan. For more information check out Complete Auto Loans' website.
About Complete Auto Loans:
Complete Auto Loans is a Seattle-based company that is dedicated to helping customers acquire national car financing. They design and develop customized no credit financing, bad and good credit loans. Voted the best for "Quality Customer Service" and "Best National Service" by thousands of people, Complete Auto Loans finance experts focus on providing customers with the following: information and tools available for different loan offers, how to choose the best loan that fits the customers budget, as well as related eligibility guidelines.