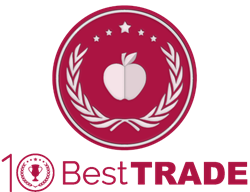 BALTIMORE, Md. (PRWEB) October 24, 2016
10 Best Trade is excited to announce the October 2016 winner of the Best Trade School Award. The top winner in this awards category is Fortis Institute, which is located in Baltimore, Maryland.
Trade schools are one of the most valuable tools available for those looking to branch into a new expertise. These types of schools are great because they focus on a specific career and the skills necessary to thrive in the associated market. Unfortunately, there are so many trade school options out there that it can be hard to decide which is the best option. Just as with higher level universities, there is a tiered system of comparing the best trade schools, and 10 Best Trade has made it their mission to provide the public with up to date rankings of the best trade schools each month.
10 Best Trade understands the value of solid education in a specific trade, and they use proprietary mathematical equations to determine which schools are the leaders in the industry. They only compare the leading trade schools, so the list is always going to contain premium service providers. The top 10 winners are announced at the start of each month, and the top three winners for October of 2016 are listed below.
Fortis Institute is at the top of the list of best trade schools for the month of October in 2016 is Fortis Institute, a school located in Baltimore, Maryland. They have campuses spread throughout 15 states, and they offer online classes for those who can't reach a campus. Their most popular programs include nursing, dental assistance, and electronics. They work hard to offer their students a fully hands-on approach to learning.
The second-best vocational college for the month of October in 2016 is Lincoln Tech, a top trade school based out of Whitestone, New York. They understand that students need the opportunity to adapt to the advances in the workplace, and that means continuing education in order to reach new levels of success. There aren't many trade schools as comprehensive and effective as Lincoln Tech.
Business Informatics Center is part of the College for Business located in New York City. As 10 Best Trade's third leading trade school, Business Informatics focuses primarily on the business sector, and they work diligently to give their students the necessary tools to succeed in the modern business environment. They love to work with students who are looking to improve their own well-being.
For more information about the October award winners, please visit http://www.10besttrade.com.