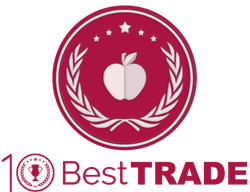 BALTIMORE, Kansas (PRWEB) August 18, 2016
10 Best Trade is excited about the recipients of this month's Best Trade School Awards. The top winner of the August award is Fortis Institute. Lincoln Tech is being honored as the second place recipient of this award, while the third prize is awarded to Business Informatics Center. These exemplary trade schools have demonstrated excellence in the trade school industry.
As an agency that ranks the best trade schools throughout the United States, 10 Best Trade employs individuals with years of trade school experience who understand how to identify top trade schools. Based on qualitative and quantitative ranking factors, 10 Best Trade has developed its monthly award to recognize the top trade schools in the industry.
Headquartered in the quaint town of Baltimore, Kansas, Fortis Institute is at the top of the list of premier vocational universities in the country. Thousands of students throughout the United States have benefited from the academic services provided by the Fortis Institute. This leading institute offers programs in nursing, skilled trades, beauty, wellness, commercial driving and information technology. Fortis Institute is a highly-regarded trade school that operates in several states including Utah, Georgia, Florida, New Jersey, Ohio, Texas, New Jersey, Maryland, Louisiana, Pennsylvania and Ohio.
Throughout the past 70 years, Lincoln Tech has been a proven leader in the trade school industry. As a leading trade school, Lincoln Tech is a historic institution with campuses in 15 states including Colorado, Maryland, New York, Rhode Island, Georgia, Nevada, Tennessee, Massachusetts, New Jersey, Texas and Illinois. Course offerings at this popular trade school include spa services, cosmetology, business, IT, skilled trades and automotive services. Corporations that have hired graduates from Lincoln Tech include Home Depot, BMW, Mercedes-Benz and The Department of Homeland Security.
Top trade school The Business Informatics Center is located in the bustling state of New York. As a top trade school recipient, this academic institution has educated thousands of students throughout the New York region. With course offerings in top business industries, graduates of The Business Informatics Center have a myriad of sought-after employment options.
10 Best Trade takes great care in qualifying top trade institutions for this award. The qualitative and quantitative ranking factors used to determine the recipients include quality of teaching, acceptance rates, graduate rates, employment rates and academic rigor. 10 Best Trade salutes this month's recipients.
For more information about the award winners, visit http://www.10besttrade.com.