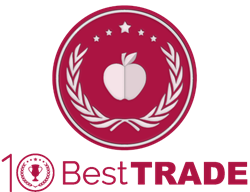 Minneopolis, MN (PRWEB) February 13, 2017
10 Best Trade is excited to announce the winners of its Best Trade School awards for February 2017, hailing University of Minnesota at Twin Cities as the premier honoree.
Trade schools are becoming more popular by the day thanks to the public's realization that not every job requires a full degree from a major university. In fact, many trade schools prepare students for jobs that are much more lucrative than any job that same student might be able to get with a degree from a four-year school. However, as with most services, there is a wide range of qualities available from trade schools. Some are highly adept at preparing their students, and others are not as good. Picking the best schools can be a bit daunting, but with the help of 10 Best Trade, there should be no problem at all.
10 Best Trade wants students to be completely aware of the best options for trade schools throughout the United States. In order to accomplish that goal, 10 Best Trade releases monthly rankings of the best trade schools in the United States, and the lists are updated frequently to help ensure the information is reliable. For February of 2017, the top ten winners were recently selected, and the first three places are detailed below.
University of Minnesota, Twin Cities is the top trade school for February 2017. One of the most unique things about this trade school is that its students and professors work together with industry professionals. At the University of Minnesota, Twin Cities, this is the norm, and it helps students reach a level of preparedness for the real world that other schools simply can't match. Students here have many more opportunities for advancement through their career than at other schools.
Lincoln Tech is second on the list of leading trade colleges for the month of February. Lincoln Tech is an exemplary institution that is located in Whitestone, New York. It consistently receives praise as one of the most valuable trade schools in the United States, and it happens to be one of the most affordable options out there. With a number of programs to choose from, students will be sure to find what they need at Lincoln Tech.
The third leading trade school is Stanford Career Institute. When students go to Stanford Career Institute, they are given the tools necessary to succeed in their chosen career path. They specialize in students of all ages, so those looking to return to school will have no trouble here. They also provide a wide range of degree options for those who are still deciding what to pursue.
For more information about the winners of this month's award, please visit http://www.10besttrade.com.