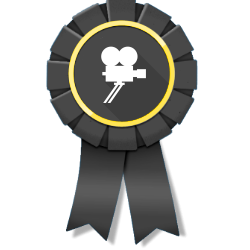 LOS ANGELES, Calif. (PRWEB) February 22, 2017
Recently, 10 Best Production released the names of the winners of its Best Video Production Company awards for February 2017. The top winners in this award category are Prominence Films, Patrick Ortman and Seven Pictures.
Video production services are nearly a necessity for businesses trying to succeed in the modern marketplace. With the prevalence of social media and the internet in general, there is no denying that businesses need to modernize their advertising systems if they want to stay successful or reach a new level of business success. Fortunately, there are numerous video production firms out there, and many of them offer stellar services with extreme professionalism. However, there are just as many firms offering subpar services, so which agencies should be avoided and which should be sought out? That is the question 10 Best Production hopes to answer with their new monthly rankings.
Each month, 10 Best Production releases a list of the best video production firms in the marketplace, and the list includes the top ten winners for the month. They use a complex system of mathematical equations to measure the features of each firm, and the system creates a numbered ranking based on the criteria provided. For February of 2017, the results have already been announced, and consumers can read a summary of top three winners below.
Prominence Films, the best video production firm for February 2017, is an agency that focuses on a wide range of business types, including leisure, lifestyle, and retail. The firm might not be very old, but they have a vast amount of cumulative experience, and they offer every aspect of video production, including scripting, casting, scouting, and much more. They even have post-production services to help finalize any video they produce.
Patrick Ortman is second on the list of best Los Angeles video production agencies for February. This firm has worked with many different companies including several on the Fortune 500 list. They are a full-service video production company, meaning they handle every single phase of the process from start to finish.
With more than 20 years of experience working in the video production industry, Seven Pictures has the skills necessary to produce stellar video at cinematic quality. As a leading video production company, Seven Pictures has created television commercials, corporate videos, case study videos, branded content, and even training videos. They only use the latest technology to produce their exquisite results.
To learn more about the award winners for February 2017, visit http://www.10bestproduction.com.