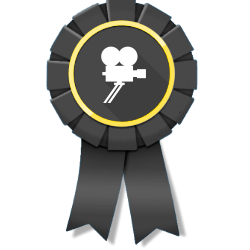 NEW YORK, N.Y. (PRWEB) July 19, 2016
For the month of July 2016, 10 Best Production has recognized Image Media Lab as the leading video production company in New York.
Any company wanting to grow their brand would know that it is in video marketing where they can fulfill a stronger presence on the web. It is through video where growth can be achieved because video is what draws people in closer to a business. Video marketing is where growth is possible, but sometimes it can be tough to know what kind of company to hire to achieve growth and really see change.
There are a wide variety of video companies who can provide intensely beautiful videos with immensely stunning images. To make it easier to select one of these companies, 10 Best Design has crafted a perfect list of the best video production agencies in the industry. This can help any business or brand know how to find the right video firm that will work for them the right way.
Image Media Lab is one of the best New York video production agencies because of their full-service production team. With a specialty on a wide variety of video designs, they can create beautiful storytelling moments that can create a brand's name in an instant. Producing more than 1,000+ videos for both small and huge corporate brands, they can help anybody reach a bigger audience through the power of video. Creating real relationships with their clients, they can help their clients gain a relationship with their new customers through video.
Robot Fondue, another top video production company, delivers a unique set of team members that span different cities. They have offices in Texas, Nashville, and New York. From creating the concept to delivering the final product with pristine editing skills, Robot Fondue can handle the work all from scratch to create a stunning video with top-notch quality. They have created creative videos for companies like Sony, Activision, and Burger King, among countless others.
Any company that wants to work with the best video production company should consider working with either of these brands because of their work over the years and what they offer. Their large level of exciting growth over the years have proven that these companies know what they are doing and can help deliver stunning videos for marketing to truly grow.
For more information visit http://www.10bestproduction.com.