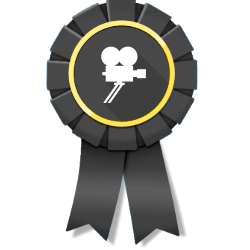 New York, N.Y. (PRWEB) October 27, 2016
For October 2016, 10 Best Production has named Image Media Lab as the top New York video production company. This is a new awards category for 10 Best Production.
The modern world is one that essentially requires a new approach to advertising and public relations. Businesses can't survive without some sort of online presence, and video production is one of the best ways for businesses to catch the attention of their target audiences. Unfortunately, there are so many video production firms out there that it can be difficult to decide which is the best. That is why 10 Best Production has started a new award that will rank the best video production agencies each month.
10 Best Production understands the true value that a premium video when it comes to helping a business reach new levels of exposure and visibility in the marketplace. They use a complex system of comparison that focuses on the most important areas of video production, allowing them to create fully comprehensive monthly lists of the best firms in the industry. Ten winners for October of 2016 have recently been chosen, and the top three winners are described below.
Image Media Lab, the best video production agency for October 2016, is one of the premier production companies in the entire industry. They have served the digital marketing industry with their top-tier video production services for more than five years, and they focus on a number of different video production styles, including branded content and fully creative compositions.
Robot Fondue is a top New York video production company with offices in Nashville, Austin, and Brooklyn. They work hard to make sure they deliver exactly what their clients desire, and they use advanced production techniques to create maximally engaging videos. Their team is made entirely of expert-level photographers, filmmakers, engineers, and editors.
Rounding out the list of best New York video production companies is Suite Spot. This firm is dedicated to producing content that is broadcast-level quality for just about any budget. They are able to create commercials ads, tutorials, corporate messages, and even live event recordings. Their services include a whole suite of editing and mastering services that include sound mixing, graphics editing, and even animation. Each project the firm takes on is completed by the full team working as a single unit.
For more information about 10 Best Production's award winners for October 2016, visit http://www.10bestproduction.com.