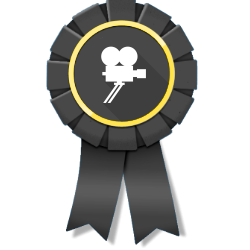 NEW YORK, N.Y. (PRWEB) August 25, 2016
10 Best Production is excited to announce Image Media as the winner in its August 2016 awards for Best Video Production Company in New York.
Video production is one of the most effective marketing solutions that a business can buy, and a proper video advertisement can make a world of difference to any brand. Most professional video production firms have a cost associated with them that will easily be recouped by the increase in revenue created by the video. There are so many video production firms out there that it can be hard to decide which the best is. 10 Best Production has started issuing a new monthly award that ranks the best video production studios located in New York City, which is a hub of marketing and business services.
The list for 10 Best Production's ranking of the best video production firms is updated every month to keep consumers up to speed on market trends. They use an algorithm that measures specific metrics involved in the efficiency and overall effectiveness of a studio, and their statistical analysis produces proven results that are consistently updated. The top three winners of the 10 Best Production list for August of 2016 are briefly outlined below.
Image Media Lab, the best video production firm in NYC for August, is a company that has produced over 1,000 professional videos. They work closely with their clients to guarantee they are producing something the client will love, and they focus on storytelling to create captivating and engaging content. They make it their mission to convey any simple message through expert video production. That's why they were voted the best NYC video production firm.
Top NYC video production firm Robot Fondue takes a different approach to business video production. They have a special interest in transforming abstract concepts into something amazing that will reach numerous customers on a personal level. Even though they are based in New York City, they have signed clients from all over the United States, including Texas, Tennessee, and of course, New York. They have worked with a wide range of industries and can produce content for just about any occasion.
Suite Spot has over 10 years of experience in video production. In addition, the company has won multiple awards showcasing their talent, which is primarily why it landed on this month's list of leading video production companies. They have a highly creative staff that uses only the most advanced technology to create stunning motion pictures and films.
For more information about the companies mentioned in this press release, please visit http://www.10bestproduction.com.