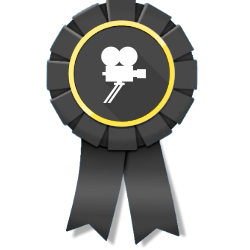 SAN FRANCISCO, Calif. (PRWEB) August 30, 2016
10 Best Production is happy to present Story Eyed Media as the winner of its August 2016 awards for Best Video Production Company in San Francisco, Calif.
Businesses that take advantage of every possible advertising avenue tend to be the most successful, especially if they have content and products to back up their campaigns. Perhaps the most effective form of online marketing is video production, which allows businesses to tell their story in a way that is optimal to their brand. There are a large number of video production studios out there, and many of them claim to offer the best services in the industry. The experts at 10 Best Production have sifted through the examples of the best in order to rank them for the general public.
10 Best Production makes it their mission to keep the internet informed of the best service providers when it comes to video production. They have just started a monthly award system that helps them determine the best firm each month, and they use a mathematical formula to calculate the average overall quality of the top-tier providers. This allows them to sort those providers by quality each month. The winners for the August of 2016 contest have recently been announced, and the first three firms are outlined below.
Story Eyed Media tops the rankings for the best San Francisco video production agencies for August in 2016. Story Eyed Media is a premium producer of high-quality digital media and video content. This firm has an entire department that only focuses on filming and animation. Every piece of content they produce has been designed to work equally well with mobile and web-based platforms. They even have the ability to write in new code to create automatic functions within a video page.
Top video production firm Corduroy Media occupies the second spot on the list of best San Francisco video production agencies. They understand the true value that an effective video can have on a brand, so they work hard to create content that is both highly shareable and maximally engaging. Their goal is to produce videos that will be shared often by the customers of their clients.
Caruso Company is a leading video production that has enjoyed a stellar reputation in the video production industry for years. They work on corporate commercials, digital video marketing, and online video management. They use only the most up to date equipment to produce their amazing content.
For more information about the companies mentioned in this press release, please visit http://www.10bestproduction.