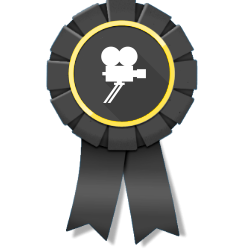 SAN FRANCISCO, Calif. (PRWEB) December 14, 2016
Recently, 10 Best Production chose the winners of its Best San Francisco Video Production Company awards for December 2016, honoring Story Eyed Media with the first-place position.
10 Best Production is comprised of experienced individuals in the production industry. Through years of acquired knowledge, the team has innovated a way to distinguish what makes quality production. With that knowledge, 10 Best Production seeks to highlight the best video production company in the field with their monthly awards. These awards will give consumers professional insight of some of the top firms in the industry. Each month, 10 companies will be honored in a variety of categories.
The top 3 winners of this month's Best San Francisco Video Production Agency awards are described below.
As the best video production firm, Story Eyed Media is a dominant provider within the industry. The company consists of Cedric Pilliard and Caroline Wampole. With over 34 years of combined experience, they have managed to produce top-notch work for some of the world's leading brands.
Top video production company Corduroy Media took the second-place spot on the December roster of winners. Corduroy Media, which has been in business since 2003, was started by Executive Creator Director Carl D. Brown in his bedroom. The team members at Corduroy work closely with their clients to ensure the success of each project.
Caruso Company is also considered to be one of the best San Francisco video production agencies in the industry. It is a full-service production company that focuses on TV and web commercials, brand development and promotional films, as well as other media. Because Caruso Company is a full service-service facility with a team of creative professionals, it is able to provide clients with all of their production needs.
10 Best Production is constantly accepting submissions for businesses to be honored. There is a rolling submission for the monthly rankings, and all registrations must be in at least eight days prior to the end of the month.
Please visit http://www.10bestproduction.com for more information.