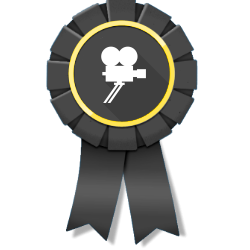 SAN FRANCISCO, Calif. (PRWEB) February 23, 2016
10 Best Production, an established and reputable online organization that acknowledges top best video production company options, is pleased to announce a new monthly award. For the month of February, 10 Best Production has named three companies as the industry's best SF video production businesses: Story Eyed Media, Corduroy Media and Caruso Company.
Story Eyed Media landed at the top of 10 Best Production's February list of the best SF video production businesses. This firm specializes in many useful services. In-depth filmmaking and editing techniques are strong focuses for the team at Story Eyed Media. If a business is searching for a reliable video production company, Story Eyed Media may be able to provide the hands-on and attentive assistance that's desired. Efficiency is a major strength of the staff at Story Eyed Media.
Corduroy Media, a top video production company in Berkeley, California, is the second choice for February. This boutique video production agency has been a force in the field since the early 2000s. If a business is looking for a video production firm that can create memorable and eye-catching videos, Corduroy Media can make for a stellar choice. The videos Corduroy Media creates are compelling, high-quality and truly imaginative.
Caruso Company is 10 Best Production's number three selection among the top San Francisco firms for February 2016. In its role as a leading video production business, Caruso Company concentrates on Internet and television advertisements. The team members at Caruso Company are also experts in both branding and corporate media. The firm offers its services to many different kinds of clients, including larger and smaller corporations. Caruso Company has even offered its reliable services to major Fortune 500 entities. It has collaborated with Verizon Wireless, PayPal, Google and eBay, for example.
The remaining video production companies on 10 Best Production's list for February of 2016 are Capitola Media, Seasons Productions, MediaOne Studios, Studio B Films, Otherland, Teak SF and Repertoire.
The goal of 10 Best Production is to show the public all of the most dependable, efficient and effective video production companies that are currently in operation. The detail-oriented and hard-working team at 10 Best Productions is constantly analyzing respected video production firms that are located all around the United States. The organization's top choices in production agencies are changing on a constant basis.
For more information, visit http://www.10bestproduction.com.