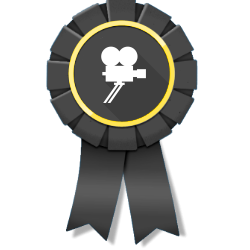 SAN FRANCISCO, Calif. (PRWEB) July 27, 2015
Recently, 10 Best Production made its selections for the best business options among video production agencies. 10 Best Production is a comprehensive website that appraises and rates the output of the finest production companies active in the field.
10 Best Production awarded SocialFix as the best video production company of the present moment. SocialFix, which is located in New York, New York, is a well-known digital marketing firm that also has a branch in nearby New Jersey. SocialFix aims to provide clients with innovative and creative video production solutions. Animation and video aren't the sole focuses at the company, however. They also specialize in SEO (search engine optimization), social media, web development and brand strategizing.
Big Drop Inc. is the second-highest ranking company on 10 Best Production's list. The hard-working team members at Big Drop's video production company aim to make detailed and attractive videos that help their clients establish their brands and spread the word about what services or products they have to offer their target audiences. The priority at this firm is to help clients boost their online public profiles.
Isning Gamez of Palm Springs, California is the number three video production company listed by 10 Best Production. When the talented and dedicated Isning Gamez staff works on videos for their clients, they try to convey the power of the brands loudly and clearly, with no room for doubt. The company has a hands-on approach to video production, making it one of the industry's best businesses. Isning Gamez even assist clients with penning creative and memorable video storylines.
The other video production companies that were acknowledged by 10 Best Production are Simple Story Video in Ontario, Canada; Demo Duck in Chicago, Illinois; Fremantle Media in London, the United Kingdom; Bunim Murray Productions in Van Nuys, California; Poptent in Philadelphia, Pennsylvania; Indigo Productions in New York, New York; and Ripples Edge in San Francisco, California. While all of these companies specialize in video production services, they all have their own distinct focuses and areas of concentration. Some of them primarily assist non-profit organizations in making effective videos. Others focus on working with companies both big and small. 10 Best Production creates these lists as a means of helping the public find video production companies that are good matches for their specific projects.