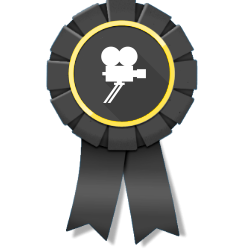 SAN FRANCISCO, Calif. (PRWEB) September 21, 2016
10 Best Production is thrilled to announce the September 2016 winners of its Best Video Production Company awards: Argus HR Video Production, SocialFix and Big Drop Inc.
10 Best Production is a community of people who are diligent and dedicated in the process of providing individuals with clear, concise information regarding the quality of services provided by marketing firms. Here is a summary of the best video production agencies that topped the list.
Top video production company Argus HD Video Production is a premier provider of excellent, interactive services in the California Bay Area. Additionally, the company maintains an outpost in Los Angeles. The company's professionals specialize in offering numerous video production services that will boost the client's visibility. Some of them include VR video production, still photography, live webcasting and streaming, hotel audio/video services, commercial production, and convention-center video production. Some of the businesses that have used the video production company's services include Discovery Channel, Oculus, and Zillow.
SocialFix is another company that deserved to make 10 Best Production's list of best video production agencies. It specializes in offering cutting-edge, customized services that help the client share the brand with her or his target market. The SocialFix professionals are skilled in offering a wide range of brand-building services, including commercials and promotional videos. The techies of the company are also social media marketing experts, meaning that they can deploy multiple strategies to advertise the client's brand on key channels like Twitter, Pinterest, Facebook, and LinkedIn.
Big Drop Inc is a leading video production company whose professionals are passionate about employing diverse creative strategies to advertise the client's brand in an innovative, eye-catching way. As innovation mavens, the techies of the company are known for producing engaging, original video content that will show the target market how valuable and exciting the client's product line really is. Additionally, the Big Drop Inc professionals are skilled in offering several digital marketing strategies, including search engine optimization and web design and development.
For more details about this month's list of award-winning firms, visit http://www.10bestproduction.com.