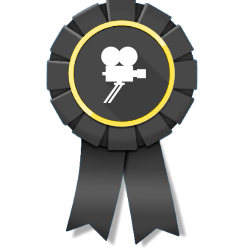 NEW YORK, N.Y. (PRWEB) August 19, 2015
Prominent American website 10 Best Production has just named its choice for the best video production agency. 10 Best Production carefully analyzes all kinds of video production firms before releasing its list of top choices. Companies recognized on the current list include SocialFix, Big Drop Inc. and Isning Gamez.
The leading agency chosen in the area of video production is SocialFix which is located in New York, New York. Video production, in short, is a type of service that allows businesses to move ahead in their specific industries. Many companies view video production as a highly effective means of marketing. It can often even assist businesses in boosting their sales. SocialFix helps their clients brand themselves by making top-notch videos to promote themselves. The videos SocialFix produces help their clients gain access to bigger audiences. Although video production is one of the full-service agency's primary services, its staff members are also experts in relevant concepts such as web development, web design and even social media management. The employees at SocialFix understand B2B (business to business) marketing, Wordpress design, custom application development and beyond.
Another top video production company is Big Drop Inc., which is also based in New York City. This famed video production company excels in the creation of animated videos that can aid businesses in spreading the word about their products and services. Big Drop Inc. also provides website design services. The aim at Big Drop Inc. is to create one-of-a-kind and highly personalized web presences for their clients. Marketing and branding are two other sectors of expertise for the illustrious Big Drop Inc. team.
Isning Gamez of Palm Springs, California is 10 Best Production's third leading video production agency. Isning Gamez, a full-service firm offers services that include comprehensive video production, website design and identity branding. For a business wishes to brand itself with a compelling and engaging video that clearly indicates all of its goals, Isning Gamez may be the right solution. The staff members at Isning Gamez are also extremely knowledgeable in social media management.
10 Best Production also listed a variety of other skilled video production companies around the United States and world, such as Simple Story Video, Demo Duck, Fremantle Media, Bunim Murray Productions, Poptent, Indigo Productions and Ripples Edge. These agencies hail from locales all around the globe. Fremantle Media, for example, is located in London, the United Kingdom. Bunim Murray Productions, on the other hand, is in sunny Van Nuys California.