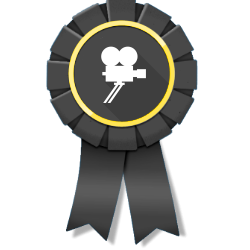 NEW YORK, New York (PRWEB) April 23, 2015
Through its on-going efforts to recognize industry leaders, 10 Best Production is pleased to present awards to 10 companies in various categories in the production field. Recently, 10 Best Production released its most current list of 10 candidates for the title of Leading Business in Video Production. The following are the top three companies on the roster, along with a brief description of each of them.
First on the list and the winner of the title of Top Video Production Company is SocialFix, based in New York, New York. This company is all about using leading-edge techniques to incorporate the best marketing strategies possible in their videos. They have offices in New York and New Jersey and can help their clients with strategies that can lead to superior branding, social media involvement, web development, and animations/video. They will use the most recent online strategies to help their clients get the results that they want. Their digital marketing professionals are comprehensive and thorough in the work that they perform for their clients.
Demo Duck, which is located in the Chicago, Illinois is the second company on the list. As a leading business, Demo Duck focuses mainly on putting together explainer videos for companies of various sizes. They have many well-known clients, including Panasonic, Lowe's, Netflix, and Dropbox. They have a creative staff that is able to generate videos that are all completely unique and tailored to the specific clients. Their videos are not only fun to watch and impressive in terms of design, but they are also very effective in establishing branding and boosting revenue for their clients. They work with some of the top talent in the industry to create their top-notch videos.
The third company on the list is Fremantle Media, located in London, UK. This is a company that is continuously aiming to challenge and entertain audiences all over the globe. In its efforts to be a top video production company, Fremantle Media strives to create the best possible programming and production for each and every client. This company has been the recipient of many different prestigious awards in the field. They have actually played a part in many well-known successful productions, including North American programming such as Family Feud, The X Factor USA, American Idol, and Let's Make a Deal.
For more information about the awards, visit http://www.10bestproduction.com.