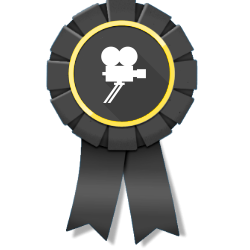 CHICAGO, Ill. (PRWEB) June 25, 2015
10 Best Production, which assigns rankings to the top companies in the video production industry, is excited to announce the contenders for the leading firm in this industry. The following are brief descriptions of the top three companies on the list.
Based in Chicago, Ill., Demo Duck is number 3 on the list of best video production companies. Demo Duck is a great choice for any company that is looking for a video production firm that can create excellent videos. They are well known for their animated videos that serve multiple online marketing purposes, as well as high quality videos in live action. They are known for their ability to create big waves with short videos, and their videos can truly make a difference for the marketing efforts of any of their client companies.
Simple Story Video, which is based in Ontario, Canada, ranks second on the list. As a leading production firm, Simple Story Video works carefully on the videos that they create in their own studio, and they specialize in creating brand statements that really stand out. They will also make the videos in such a way that they communicate messages of their clients to the target audience in a way that is easy to understand. They have impressed many clients with their projects, and their employees are communication experts who are able to convey information in an effective and creative manner. They put a lot of passion into everything they do and truly care about building long-lasting and positive relationships with their clients.
First on 10 Best Production's list—and also known as the best video production company— is SocialFix of New York, N.Y. The staff at this firm is truly extraordinary and have more than a century of experience combined. They are truly committed to giving their clients videos that demonstrate unique and innovative strategies as well as execution. This company does a great deal of research and planning with each of their clients' brands in order to help their clients promote their own brands and successfully speak to their target audiences. The staff always has the goal of providing their clients with videos that are engaging and will do a great job of getting the attention of potential customers.