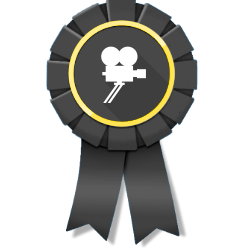 NEW YORK, N.Y. (PRWEB) February 22, 2016
10 Best Production, a renowned website that focuses on prominent video production agencies in the United States, has granted Image Media Lab its leading NYC video production business award for February 2016. The organization's monthly award prioritizes the finest video production companies in New York, New York., as well as some of the other best video production company candidates in the Big Apple.
Image Media Lab is a top video production company headquartered in New York. The full-service company has made countless videos for clients large and small. Image Media Lab's clients come from a vast range of different industries as well. The video production agency allows clients to choose between standard, premium and corporate video package options. The team at Image Media Lab works hard to assist clients in assessing all of their objectives and needs. Clear-cut stories are a significant strength of Image Media Lab's video production pros.
Robot Fondue of Brooklyn, New York is 10 Best Production's second pick for February. As a leading NYC video production firm, Robot Fondue concentrates on promotions, events and content production. The skilled staff members at this company provide content production assistance to online, film and television clients. Robot Fondue's staff members have completed extensive multimedia projects for massive clients, including Burger King, Paypal, Sony and Saks Fifth Avenue. Many well-known media outlets have acknowledged Robot Fondue's fine work. Examples of these outlets are Spin magazine, MTV and Rolling Stone magazine.
Suite Spot in New York, New York holds third place on 10 Best Production's impressive February list of leading NYC video production businesses. This popular video production company caters to many esteemed brands and networks. The skilled professionals who work for Suite Spot provide their expertise and abilities to clients in locations all over the nation, as well as to many global clients. Commercial assignments and live events are both big priorities for the Suite Spot crew.
Other New York video production companies that 10 Best Production positively acknowledged are True Film Productions, Jalbert Productions, Guggenheim Productions, Lighthouse Films, Sinema Films, Snippies and Highline Studios. 10 Best Production makes a point to provide the public with honest, straightforward and detailed assessments of all of the greatest video production agencies that are available.
For more information, visit http://www.10bestproduction.com.