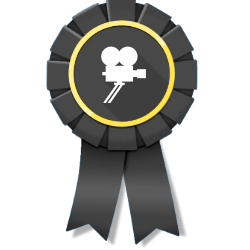 NEW YORK, N.Y. (PRWEB) October 21, 2015
10 Best Production has just launched a monthly award for the best video production company. The organization, which consists of a team of web content creators, market researchers and advertising experts, recognized New York's SocialFix as the premier video production agency for October 2015.
SocialFix is a leading video production firm that knows how to take advantage of video in order to push businesses ahead of the rest of the pack. SocialFix is known for making videos that are slick, polished and highly effective. Although SocialFix is hailed for its superb video production work, the company is also appreciated for its extremely reasonable rates. If a business needs a strong video that can make an impact on viewers, SocialFix is an inexpensive and practical option.
Big Drop Inc., a top video production company based in New York, comes in at second place for 10 Best Production. The talented folks who work at Big Drop Inc. are adept at making first-rate quality multimedia. They do well in multimedia that has a distinct advertising and promotional function. The staff at Big Drop Inc. features a handful of marketing gurus who have strong and in-depth grasps of how to get video clips viral and popular on the Internet, as well. Big Drop Inc. often begins the process of spreading the word about video clips by putting them up on the prominent social media site YouTube.
Isning Gamez of lively Palm Springs, California is the third video production company that has received glowing praise from 10 Best Production. Although Isning Gamez concentrates on video production work, its team members are always highly knowledgeable regarding both identity branding and website design. If a business wants to get the ball rolling and wishes to establish a good and professional website, complete with excellent design, Isning Gamez is a great video production company. Isning Gamez makes many different types of videos, which include corporate videos, television commercials and special event videos. This popular company is also more than capable of assisting their clients in drawing higher amounts of traffic to their social media pages and main websites. If a business is frustrated and discouraged due to lack of new visitors to their pages, Isning Gamez can be a helpful choice.