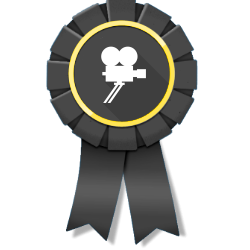 New York, N.Y. (PRWEB) December 21, 2015
Noted awards organization 10 Best Production just came out with its list of the best video production company options for December of 2015. This is a new monthly award, and 10 Best Production's leading video production firm choice is SocialFix, a top agency that is located in New York City. 10 Best Production is an established organization that extends awards to highly skilled video production companies that are currently in business.
SocialFix is a popular New York, New York video digital firm that specializes in cutting-edge and effective videos for its loyal clients. The company operates out of both New York City proper and nearby New Jersey. As a top video production firm, SocialFix and its professionals provide creative solutions that help clients strengthen their companies. Some of the services that are offered by the hard-working SocialFix team are identity branding, strategy, social media management, website design and search engine optimization (SEO). Videos are one of the biggest specialties at this company. SocialFix has many financial, food and industrial clients.
Big Drop Inc., also in the Big Apple, has the number two spot on 10 Best Production's December 2015 list. Being a leading video production agency, Big Drop Inc., not only concentrates on videos but also on website development and website design. The team at Big Drop Inc. uses a combination of sleek videos and polished website development and design as a means of assisting clients in gaining new customers. As far as website design work goes, Big Drop Inc. is highly diverse. Some of the company's websites are basic and straightforward, while others are innovative multimedia experiences for viewers.
Isning Gamez, which is located in Palm Springs, California, is 10 Best Production's third choice for the industry's best video production companies. The objective of this marketing firm is to make compelling videos that instantly draw in possible customers. Many commercial clients, as a result, turn to the seasoned assistance of this highly respected video production company. Not only are the videos made by Isning Gamez memorable and professional in appearance, but they are also highly marketing-oriented. The main priority for the team members at Isning Gamez is to make clients happy and assist them in enticing brand new customers.
Some of the other well-known video production agencies that were mentioned on 10 Best Production's list are Simple Story Video, Demo Duck and Fremantle Media.