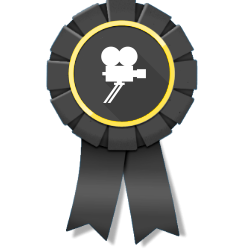 SAN FRANCISCO, Calif. (PRWEB) January 25, 2016
Ten firms have received awards from 10 Best Production for being rated 2016's best video production companies. The top awards, which are being presented for the first time this month, went to Ripples Edge, SocialFix and Big Drop Inc.
Each of the contenders has been identified as a top video production agency based on thorough research on companies that have submitted their information to 10 Best Production. The analysis is conducted by 10 Best Production's team of experts, who start by gathering data about each company, ranging from interaction over social media to client reviews. Team members then use a proprietary review system to rank the firms, including payment of monthly fees to be listed in the 10 Best Production directory. These assessments are based on the video firms' work quality, including overall design, framing, editing and industry knowledge as well as feedback from clients. As a final step, team members add their professional insights into the video production services provided by each firm.
The result is a trustworthy rating of each leading video production agency. The rankings are of significant help to those companies that realize video enables them to stand out from the competition, thereby boosting sales, but find it difficult to know where to look for the best video production company to use. The rankings delivered by 10 Best Production provide them with information on which they can rely to make their selections. As an additional service, 10 Best Production not only identifies the companies, but also outlines the services that each of the video production firms provides, enabling companies to select those firms that come closest to meeting their individual requirements.
Rated as January 2016's top video production agency is Ripples Edge of San Francisco, Calif. The firm specializes in creating videos that gain attention for a business or non-profit organization.
Second on the list for January 2016 is SocialFix, a leading video production company that works with clients to produce live-action content that helps them gain traffic for their websites. The New York, N.Y. firm also produces videos that assist in training employees and teach consumers about their organization or business.
Ranked third among the industry's leading video production agencies is Big Drop Inc. of New York, which has a list of clients covering many industries. Big Drop Inc. provides web design and branding services in addition to videos.