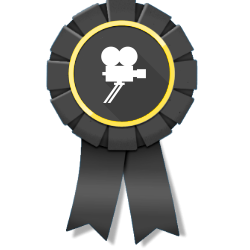 SAN FRANCISCO, Calif (PRWEB) November 28, 2016
10 Best Production is pleased to announce the winners of its monthly Best Video Production Company Award. For November 2016, the top winners are Argus HD Video Production, SocialFix and Big Drop Inc.
10 Best Production strives to place the best and brightest of the video production industry in the spotlight. They have production experts with years of experience who evaluate the quality of work and services offered by various firms. Thanks to their rankings, it is now possible to find the leading video production firm for various kinds of projects ranging from short animated explainer videos all the way to complete documentaries.
Anyone with a story to tell can now do so thanks to the creativity and technical skill of the Argus HD Video Production team. Being one of the best video production firms in the industry, Argus HD Video Production works closely with their clients through the whole production process, ensuring that everything is being done according to their specifications. Their production professionals use the latest technology and equipment to produce compelling videos of all kinds.
SocialFix is a leading video production company that knows the value a quality video can have for a brand that wants to grow. They are proud of their ability to make video content for all categories of businesses. They have solutions for startups that are just beginning to build an online presence, as well as larger businesses that have been established for years and want to dominate the competition. In addition to video production, SocialFix also offers a variety of services that make brands grow, such as social media marketing and website design.
Digital videos made by Big Drop Inc have been used by brands all over the nation to communicate with existing and potential customers. The online video experts at this New York City production firm are passionate about their work and will make every video fully unique so that it meets every client expectation. This approach is a key part of what makes Big Drop Inc a top video production firm. They combine advanced technology with human creativity on every project. As a firm that values its clients, they also seek to build lasting and profitable relationships with businesses. This is why they also offer digital marketing services that make brand promotion simple and effective.
For more information about the November award winners, visit http://www.10bestproduction.com.