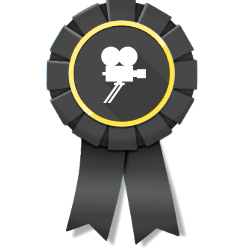 SAN FRANCISCO, Calif. (PRWEB) January 17, 2017
10 Best Production is pleased to present the winners of its Best Video Production Company awards for January 2017, giving Argus HD Video Production, SocialFix and Big Drop Inc the top honors in this category.
In a world that is increasingly driven by online content and streaming videos, the power of production companies has only grown greater. Contributing to everything from high-brow art films to Kickstarter videos, production companies these days need to be nimble in entirely new ways. With a knack for dazzling clients and audiences alike, the businesses that made the 10 Best Video Production Companies this month are extraordinary.
With the use of brilliant, creative minds and state-of-the-art equipment, these teams manage to achieve what seems impossible at the outset. Working on projects that define their times while also spreading important messages, the companies on this list are truly exceptional.
First on the roster is Argus HD Video Production, a top video production business that boasts offices in both San Francisco and Los Angeles, making it readily available to a multitude of clients. From cutting-edge virtual reality projects to basic commercials, they are able to accommodate an astonishing range of requests.
On the other side of the country, SocialFix is sitting pretty in second position on the list of best video production companies. Working with many high-profile clients on the East Coast, this talented team is based out of New York City and New Jersey. When it comes to dreaming up creative marketing strategies than will entice future audiences, this group knows how to push its boundaries to the next level.
The third team making the list is the staff of Big Drop Inc, a leading video production company that favors personalization and customization in an advertising world that can sometimes seem overrun with the same kind of messaging. When clients are looking for something new and different, they turn to the group at Big Drop, which also happens to be based out of New York City.
When companies seek out the leading video production business, they prefer to go with a team that has a track record; all of the aforementioned firms can come in and truly transform a brand's messaging through the medium of video. To make the 10 Best Video Production Companies list in such a crowded field of talented teams, a group needs to define itself in a way that surpasses industry expectations. The monthly award for best video production company is a good way to keep tabs on who is making waves in this highly competitive industry.
To learn more about the January 2017 award winners, visit http://www.10bestproduction.com.