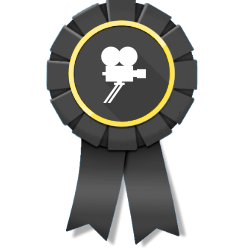 San Francisco, CA (PRWEB) February 16, 2017
10 Best Production has selected the winners of its Best Production Company awards for February 2017. The top award recipients in this category are Argus HD Video Production and SocialFix.
When a brand wants to reach new levels of success, one of the first things they should consider is seeking the services of a video production company. Most modern brands require a solid digital presence in order to stay afloat in the competitive online marketplace. And professional video solutions to communication and dissemination issues are becoming more and more popular since they are known to succeed. There are a vast number of professional video production agencies out there, but how can consumers tell the best agencies from the second-tier companies? 10 Best Production hopes to address that question by offering a comprehensive listing that ranks the best video production firms each month.
10 Best Production works hard to guarantee their results are as detailed and correct as possible. They rank the best firms based on a number of complicated metrics that convey the true value of the firm. For February of 2017, the top ten winners were recently announced, and a description of the top three contenders can be viewed below.
Argus HD Video Production is the top video production company for February 2017. Argus HD Video Production is excellent at creating high-definition content that will both astonish and engage any customers who might see it. They have worked with businesses in numerous sectors of society, including retail, fashion, hospitality, and many others. They handle every step of the video production process completely.
SocialFix is second on February's list of best video production companies. SocialFix is one of the most respected video production firms in the industry. Their team is made up of industry professionals from a number of individual fields, and they have enough cumulative experience to successful complete any project bought before them.
Another leading video production firm is Big Drop Inc, which came in third on this month's list. Big Drop Inc is a comprehensive service provider that has worked with clients from all across the United States despite being based in New York City. Their reputation precedes them whenever they are brought up in discussion, and their clients enjoy receiving attention and professionalism from the firm. However, their services are not limited to video production, as they can also produce animated videos with amazing quality.
To learn more details about this month's winners, please visit http://www.10bestproduction.com.