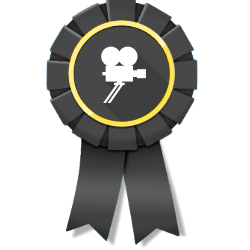 Studio City, California (PRWEB) March 23, 2015
10 Best Production regularly releases a list of the best production companies in a variety of categories. Their current list of companies in this category includes top contenders such as Dark Horse Entertainment, Sky Blue Studios and Demo Duck.
Ranking at the top of the list of best video production agencies is Dark Horse Entertainment, which is based in Studio City, California. In 1992, Mike Richardson, the founder and publisher of Dark Horse Comics, decided to spread his wings and delve into the realm of filmmaking. He expanded his business and established Dark Horse Entertainment. It started off very well with two highly acclaimed films (Timecop and The Mask), and the company has grown since then with more than two dozen additional television and film projects. The current projects that are the focus of this company are the Dark Matter series, which will premiere on SyFy, and the Warner Bros. Tarzan film. These projects are set to be released in 2015 and 2016, respectively.
The second competitor for this category's Top Agency is Blue Sky Studios, based in the city of Greenwich, Connecticut. This company is one that focuses on film, video, and animation. It has brought its audiences various works, including Rio, Ice Age, and Robots. This company started out in 1986 as a firm of a mere six animators who were determined to become one of the top video production companies in existence, and they have achieved their goal. They are easily one of the top companies in their field in the country and have produced one top film after another during their inception.
The third best video production firm is Demo Duck, based in the city of Chicago, Illinois. This company is known for its creation of short animated and live-action videos for corporations and small businesses, making their videos distinctive and very creative. Some of their clients are very big names, such as Panasonic, Netflix, and Loew's. This company has really made itself stand out among the competition with its team of talented and quirky creators, its creative and unique visual style, and benefits to its customers. In addition to producing results that look good and are entertaining, they have also helped many of their clients achieve higher profits with their videos.