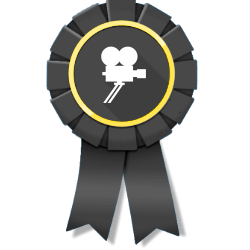 LOS ANGELES, Calif. (PRWEB) August 29, 2016
10 Best Production is excited to announce Patrick Ortman as the winner in its August 2016 awards for Best Video Production Company in Los Angeles.
10 Best Production is pleased to announce a new monthly award for the Best Video Production Company in this competitive industry. There are many great video production companies throughout the world, but there are a few that stand out as elite players in the field.
The recipient of this month's chief video production award is Patrick Ortman. The second-place honor has been awarded to Seven Pictures, and Blare Video is the recipient of the third-place award. Each of these companies has worked diligently to provide stellar customer service and help increase the value of brands throughout the world through impeccable video production techniques.
As the top LA video production company, Patrick Ortman has locations in Los Angeles and New York City. This award-winning company uses video production to create stories that resonate with customers. By offering cinema-quality videos with high-end production techniques, Patrick Ortman has been able to attract top clients in every industry. High profile clients include Oxford University Press, IBM, Capital One, UCLA and the Pepsi Corporation.
Located in the heart of Hollywood, California, Seven Pictures employs a team of talented video producers who use video production as a tool to connect a company with the audience. Being a leading video production firm, Seven Pictures provides a full-service offering for clients, including post-production, film permits, accounting, budgeting, production equipment, pre-production, production crew management, casting, sound stages, location scouting, sound mix and transportation. Seven Pictures has services to partner with clients from the beginning to the end of production.
Headquartered in Fresno, Blare Video offers an array of services, including wedding videos, feature films, short films, music videos, corporate videos and television commercials. It is not surprising that Blare Video was recognized as one of the top LA video production firms for the month of August. With affordable prices and innovative services, Blare video is a popular choice for individuals and corporations who need video production services that convey powerful messages. As a boutique video production company, Blare Video offers the flexibility and partnership opportunity to clients that are often absent with larger firms.
10 Best Production employs a strict review process to select the recipients of this video production award. 10 Best Production takes great pride in recognizing the contributions of video production companies who have demonstrated excellence and professionalism in this industry. These companies have created powerful message through videos for clients throughout the world.
For more information about the companies mentioned in this press release, please visit http://www.10bestproduction.