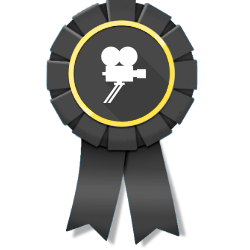 NEW YORK, N.Y. (PRWEB) February 10, 2016
10 Best Production, which is comprised of video production industry veterans with years of experience in the video production industry, recently announced its new monthly award listing of the best video production companies for February 2016. As experts in video production, 10 Best has contributors and judges who understand the finer points of analyzing video production. 10 Best Production ranks video production companies based on several quantitative and qualitative factors, and these analytics were used to determine the recipients of the Best Video Production Company Award.
Based on the award guidelines established by 10 Best Production, Hello World Communications receives the highest honor. Argus HD Video Production is the recipient of the second-place award and SocialFix receives third-place honors.
Hello World Communications is among the industry's top New York video production companies, and it excels at finding unique solutions to their clients' problems. With expert video engineers and excellent client relations, Hello World Communications has experience partnering with titans in various industries such as CBS and The Warner Music Group. Most recently, Hello World Communications was hired to produce 12 videos at Carnegie Hall in New York City. Hello World Communications offers services in video production, virtual reality production, post production and aerial videography.
Argus HD Production, a leading video production company that specializes in live webcasts and web hosting videos, is located in San Francisco, Calif. Argus HD Production employs talented and skilled professionals who partner with clients to create exciting video productions. Argus HD production offers several services, including video branding, training film production, corporate photography, audio visual services and live streaming. Argus HD Production assists clients in various industries.
SocialFix is also based out of New York City. As a full-service top video production company, SocialFix partners with clients on various services, including brand recognition, brand SEO and website design. SocialFix employs a group of brand architects, digital engineers and content developers to deliver comprehensive services to their clients. SocialFix has a corporate mission to provide charitable support to various organizations, including PinkTie.org and The National Multiple Sclerosis Society.
10 Best Video Production recognizes top video production companies in the industry based on SEO rankings, proprietary analytics, video production rankings, customer reviews, client research and services offered. For more information, visit http://www.10bestproduction.com.