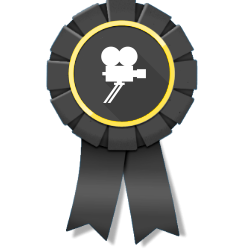 NEW YORK, N.Y. (PRWEB) November 18, 2015
10 Best Production, an independent agency that evaluates companies in the video production niche, has published a list of rankings for the Best Video Production Company candidates for November 2015. 10 Best Production's list of leading video production companies includes major agencies such as SocialFix and Big Drop Inc.
10 Best Production strives to be objective when evaluating potential companies all over the world. A strict ranking system is utilized to analyze the capabilities of multimedia production by the chosen candidates. For the month of November, 10 Best Production has chosen a list of ten reputable agencies that have superior skills in video production and other creative visual content.
SocialFix is the top video production company, according to 10 Best Production. A primary headquarters in New York City gives SocialFix lots of leverage in terms of outreach to diverse clients. This company's forte is within multimedia production that is optimized for popular online platforms such as social media channels and social network websites. SocialFix has all of the hardware and software to produce and launch high-quality video content for Youtube, Facebook, Twitter, Instagram and other similar outlets on the World Wide Web. From explainer videos to quick advertisements, this company understands how to properly capture the essence of a particular message for all types of clients.
Coming in second as a leading video production company is Big Drop Inc, which maintains an office in the heart of New York City. The flair and urban character of the Big Apple is often integrated into the videos that are produced and launched by this company. For example, iconic images of NYC provide effective backdrops to advertisements of products and services that are offered by the clients sponsoring the videos. Big Drop Inc has a large Web development department that also takes care of all the technical components of integrating multimedia content into websites and popular online channels. There is also an in-house marketing division that optimizes videos with the insertion of text-based captions and hyperlinks. External audio tracks and other sound effects can be easily inserted into the professional videos that are made by Big Drop Inc. The company's Web developers make sure that the audio files are in proper format for playback on different browsers such as Google Chrome, Apple Safari and Internet Explorer.