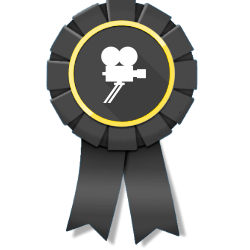 San Francisco, CA (PRWEB) March 14, 2016
10 Best Production is pleased to present the recipients of their Best Video Production award for the month of March. The top video production business recipient is Argus HD Video Production of San Francisco, California, while the second-place award goes to SocialFix of New York, New York. The third-place award is presented to Big Drop Inc., which is also located in New York City.
March 2016 marks an exciting month for 10 Best Production as they present the most recent recipients of their monthly Best Video Production Company Award. The recipients of this month's awards have been recognized for the significant impact they have made on video production industry.
10 Best Production is keenly aware of the importance of stellar video production services in the marketplace. Video production provides companies of all sizes with a medium to connect with people in every demographic. Great video production techniques are developed over time.
As a premier video production company, Argus HD Video Production has won several awards from other organizations. The professionals at Argus HD Video Production specialize in live web streaming, typography, commercial video support, logo animation and corporate photography. Their impressive list of clients includes Walt Disney, Google, Direct Buy, Facebook, Zillow.com and Victoria's Secret. Argus HD Video Production is quickly emerging as a leader in the video production industry.
SocialFix, another well-deserving winner on 10 Best Production's list of leading video production businesses, has developed a reputation for their innovative approach to the video production industry. Their services include digital marketing, website design and video production for clients in various industries. The creative video professionals at SocialFix partner with clients to create videos to increase customer engagement, revenues and branding.
Being a top video production firm, Big Drop Inc. is a major player in the video production industry. In addition to video production, they provide services in branding and marketing. Big Drop Inc. has a team of creative and innovative video professionals who create products that enhance their clients' brands. Through research, design and consistent testing, they provide their clients with the tools needed to achieve their goals
10 Best Production considers various criteria to analyze the credentials of the recipients of the video production company award. Several factors are used to determine the winner of the awards including online research, previous awards, website traffic rankings, proprietary analytics and customer reviews.
For more information, visit http://www.10bestproduction.com.