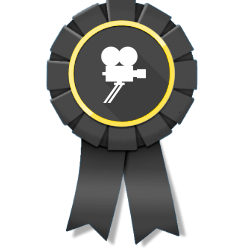 SAN FRANCISCO, Calif. (PRWEB) April 11, 2016
Recently, 10 Best Production, a website that reviews the video production industry, released the first edition of their Best Video Production Company awards. Argus HD Video Productions topped the list of winners for the month of April.
10 Best Production determines the winners of the awards through their systematic review, which combines human expertise and unbiased statistical computing. The company's team consists of judges and contributors whose video production experience spans generations, and whose penchant for video production analysis is attuned to both subtlety and nuance. 10 Best Production release their awards to highlight what they consider to be the top 10 video production companies every month.
This month, the top video production business named was San Francisco, Calif.-based digital marketing firm, Argus HD Video Productions. As a top video production business, Argus HD Video Productions has provided video production and live casting for esteemed clients such as NBC, Fox, and Google.
Runner-up on the list of the best video production companies for April was SocialFix, a New York, N.Y.-based video production and digital marketing firm. SocialFix supplies quality content and services to companies in need of assistance with commercials, websites, and social media.
Coming in at third is Big Drop Inc, a leading video production business that is also located in New York City. Big Drop Inc. provides video production, as well as web design, SEO, and branding services to major clients in both the UK and North America.
These three video production companies, along with seven other well-deserving companies are leading the way in helping businesses to better market themselves through television, web, social media, and a number of other digital marketing avenues. They are proven in their ability to provide positive exposure to businesses in any industry and help give credit to the reputation of any company with which they do business.
10 Best Production's goal in distributing these awards is to bring attention to the titans of the video production industry in order to demonstrate the importance of video production, as well as to foster healthy relationships within the industry. They will be releasing these awards, as well as a bevy of other awards, at the beginning of every new month to credit video production companies that are making innovative strides in the video production industry.
For more information, visit http://www.10bestproduction.com.